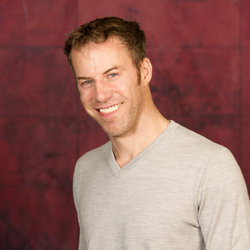 I welcome you to my design portfolio — my name is Martin LeBreton and I live in the fine city of Chicago. I enjoy the creative process from inception to completion in both the digital and/or physical space. Currently I work at Ian Ryan Interactive as a project manager and designer.
I am a self-proclaimed technological enthusiast (read: geek) and a voracious lover of nature and the outdoors. My affection for hiking and camping led me to take a 1,800 mile hike in 2006. More recently, I have taken up Ultimate Frisbee and love the fast paced nature of the game.
Feel free to contact me below.