AltRider Made in the USA
AltRider is an American manufacturer, this sets them apart from their competition. To showcase this we created a modified AltRider logo. With a bold red, white, and blue use of color it is unmistakably American.
The stars look greate for large scale use, but as the logo is scaled down the detail in the stars is lost. A separate version of the logo was created for small scale use with less detail in the stars.
Made in the USA for small scale use: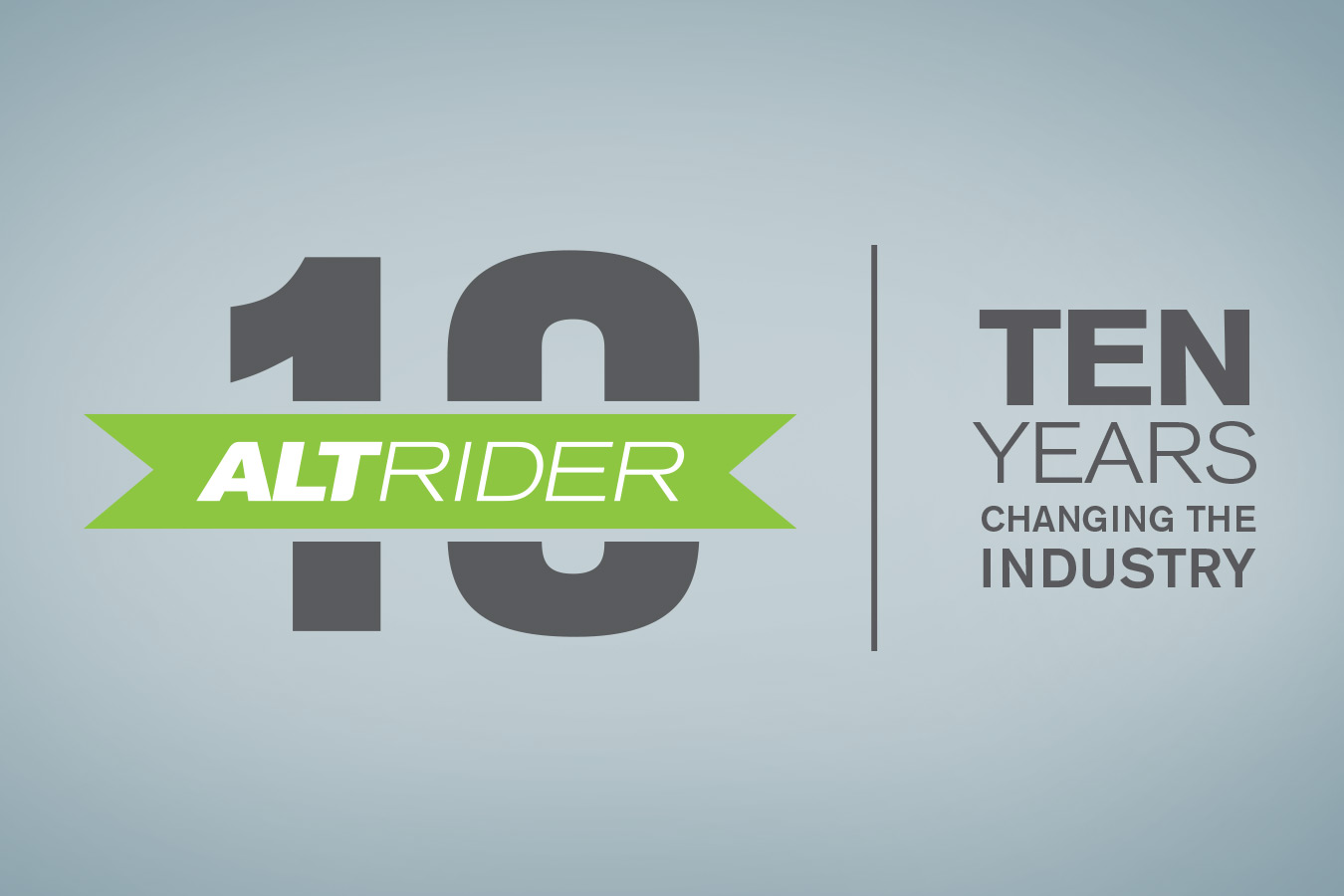 10-Year Anniversary
To celebrate ten years of sales and the impact AltRider has had on the industry. The mark is designed to be used with the slug or without.